Rihanna was sporting sweater, tight leggings and high heels with a large lace bow tied around her hair in Paris.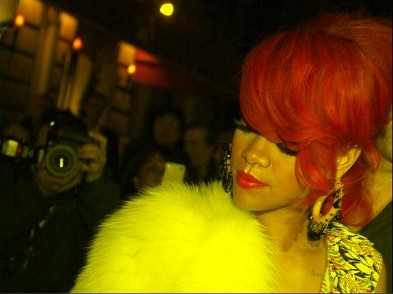 The "Umbrella" hitmaker was shopping at Prada earlier today. She also scrutinized few books and tried on clothes with boyfriend Matt Kemp by her side.
Rihanna also loved her red hair because it is loud, liberating and it could easily grab a lot of attention.
Comments
comments