R&B sensation Rihanna's world tour faces the axe in Malaysia because she is deemed too sexy.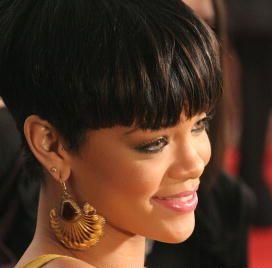 The country's conservative Islamic party have called for the 20-year-old American to be banned for her provocative stagewear.
They say Rihanna's skimpy outfits from her "Good Girl Gone Bad" tour would be an insult to Asian values.
But even if the Umbrella star reined in her sexy clothing, it seems global politics also threaten her chances of playing the Southeast Asia federation on February 13.
The Pan-Malaysian Islamic party (PAS) has led protests against the US over its support for Israel.
One of the party's youth leaders warned potential concertgoers that buying tickets would help boost America's war chest.
"Whether Rihanna realises it or not, we know that the taxes she has paid also contributed to the war in Gaza," Kamaruzaman Mohamad told Malay newspaper the Star daily.
The event was "akin to insulting Eastern culture, belittling local artistes, internationally causing losses to the country's economy and supporting Israel's war policy," he said.
Kamaruzaman urged authorities who hand out concert permits in the country to block the application.
The concert's sponsor told the daily that Rihanna has agreed to follow local regulations for her performance but did not give details.
Rihanna (real name Robyn Rihanna Fenty) is not the first big star to face such flack.
Last year, US singer Beyonce scrapped a planned concert in Malaysia due to protest fears.
In 2006 the Pussycat Dolls were slapped with a £2,000 fine for falling foul of the country's decency laws.