Perhaps Rihanna was hoping for a calm dinner out at Da Silvano last night in NYC but as soon as the couple photographers showed up, it put her driver in a seriously bad mood.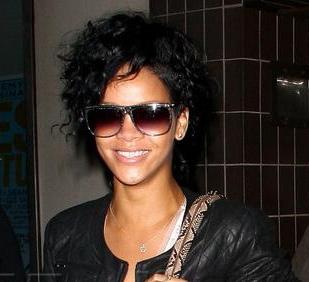 A photographer revealed: "When they left the restaurant around 9:45, the driver was going crazy … He was burning every red light – about 30 of them! Finally he ended up crashing into a taxi because he was driving so dangerously."
There were no police on the scene, no injuries.
Rihanna was picked up by another chauffeured car (hopefully with a safer driver!) and she headed back to her hotel. Apparently she wasn't too shaken up by the evening's events because she went out again to the movies to see Madea Goes to Jail.
The photographer added: "Rihanna didn't seem to be too worried about the accident. She had to wait a while inside the car before a second limo came to pick her up but when she got into the other car, she looked fine. She just moved quickly so the paps wouldn't get a shot of her and then that car sped away."