Rihanna has posed for Blender magazine for the June 2008 issue.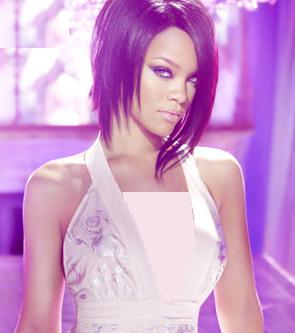 The "Umbrella" singer, which you could see her stunning photos here, has sparked rumors that she was dating Chris Brown.
She revealed her top tip for romance is to make friends with a guy. She also preferred to be friends with a guy before she dates them.
She insisted, "When I fancy a boy, I always start off by hanging out with him in a group. It's easier to flirt with him as there's no one-on-one pressure, but he'll still see you're the one giving him all the looks and attention."
Despite the rumors, the "Barbados" beauty has insisted that they are just "best friends". She added, "We are best friends, honestly, like brother and sister. I won't say that we're just friends – Chris and me are really best, best friends. Most of my boyfriends have started out as friends first, although there are some friends I could never look at like that."
The highlights of her interview:
On the best thing about global warming, she replied, "Well, it's always better when summer comes early. Summer is my favorite season. In Barbados it's summer 12 months a year, and I love it hot."
Is there a chance that she was lucky on a beach, she answered, "Oh no. My friend did, and she tells me about it all the time. I've never had the setup, but I don't think I would even if I did. It's in the open, a lot of people are on the beach all the time — and it's pretty gross!"
On random question: Ever been mauled by a sea–dwelling creature? She exclaimed, "No! You're scaring me now! I'm very of sea creatures.One time I was in the water — and the water in Barbados is so clear you can see your feet — I saw all these tiny fish swimming around my feet, and I had a total panic attack. I just froze. This man had to lift me out of the water.
If she likes to flaunt her body during summer, she revealed, "Actually, I like to flaunt it in the summer. A little stomach, a little leg, some cleavage. I like to flaunt it all!"
If there's a nude beach, are you going, she added, "Unh–unh. Not me. I like to show off, but that's too much. I'd be terrified. Not of being seen so much as of what I'd see!"
Comments
comments