Ringo Starr, who is regarded as the most down-to-earth member of The Beatles, has warned fans that he will no longer sign memorabilia for them.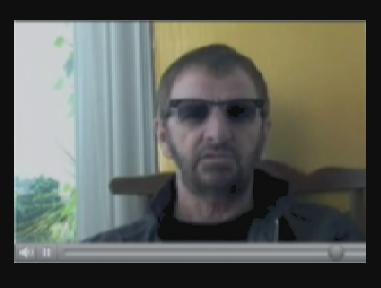 The drummer of Fab four posted a 40-second rant on his website. In the video, the drummer revealed that he will bin all fan mail addressed to him after October 20 because he no longer has time to cope with it.
The 68-year-old drummer, who was dressed in black clothes and dark glasses, declared: "This is a serious message to everybody watching my update. Peace and love. Peace and love."
He continued: "I want to tell you after the 20th of October please do not send fan mail to any address you have. Nothing will be signed after the 20th of October. If that is the date on the envelope, it's gonna be tossed.
He added: "I'm warning you with peace and love I have too much to do. So no more fan mail. Thank you, thank you. And no objects to be signed. Nothing. Anyway, peace and love, peace and love."
The musician divides his time between Los Angeles, the South of France and Surrey since the release of his last album, Liverpool 8, in January.
He angered his fellow Liverpudlians when he made disparaging comments about the city as he promoted the album on Jonathan Ross's BBC1 show, saying there was "nothing" he missed about it.
A shrubbery sculpture of the drummer was later beheaded and radio phone-ins were overwhelmed by complaints.
Comments
comments