Robert Pattinson often ends up wearing the same thing every day — because he doesn't know how to use a washing machine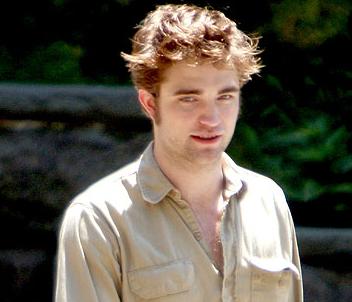 In a new interview with a British magazine, the Twilight hunk, 23, admits he isn't the cleanest actor in Hollywood.
"I'm pretty normal," said the adorable star. "I can be quite geeky. I wear the same thing every day — I don't know how to use a washing machine. I'm boring. I like reading, watching movies and playing the piano, and I'm pretty shy.
"Even when I was younger, I used to be shy. I used to be so shy that even shopping for clothes was a hassle. I couldn't deal with picking up a piece of clothing and someone saying, 'Do you really like that?'
"In fact, I couldn't handle any shops apart from music shops. I knew what I was doing in them, so I was alright."
Rob, 23, recently revealed that he doesn't like it when his fans get too close.
"People ambush me and try and find out what hotel I'm staying at, as well as wanting to touch my hair," he said.
"Everyone just screams and screams. It still feels surreal.
"One time, there were these four girls, in Chicago I think, and they had all scratched their necks until they bled.
"And then when they came up to me they had these bleeding scabs. It was gross!"
Comments
comments