While filming his upcoming flick "The Twilight Saga's New Moon" in Vancouver, Canada, Robert Pattinson says he wants to have a long-distance relationship.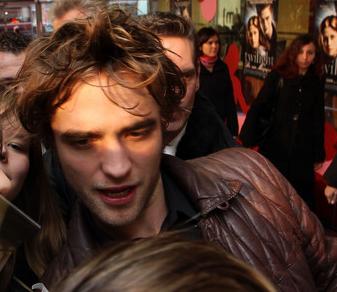 The British actor, who recently admitted that he is single, testifies that being away from his future girlfriend will make their romance "better".
"It is hard but I guess in someways being away from someone is always…if you really like them it makes, in a strange way, makes it better because the more time you spend away the more you're thinking of them," he states. "The more you want to see them again so I guess being away…not spending too much time with someone is always a good thing to do."
Being asked about his effort to make a woman falls in love with him, the 22-year-old heartthrob opens up that he often does simple things to get the attention. "Doing little things that people do when they're with someone they like," he shares.
Robert Pattinson, who previously was rumored having a crush on some actresses like Kristen Stewart, Megan Fox, and Paris Hilton, recently said in a video interview in Japan that he actually is a possessive and loner man. "I'm quite possessive and a bit of a loner. I'm a bit of a loner and not that good with dealing with loads of people," he admitted. "Most of the time, going out is a complete waste of time. I'd rather stay in and create something than go out."
Comments
comments