Robert Pattinson said that falling in love just with one woman will be a little bit boring.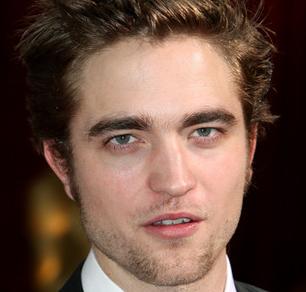 He revealed in the Spanish edition of Glamour: "I think we all have the right to fall in love several times. The conventional idea of love, the idea of being with somebody for the rest of your life and love her forever sounds so silly to me, and so unrealistic. I think you can love ten people at the same time (laughs)."
As for the 22-year old star, he thinks Bella Swan and Edward Cullen's romance in "Twilight" is very unrealistic. "It's an obsessive love, a sick love," he reveals. "When you fall in love and you lose yourself like that. Imagine falling in love like that!"
Robert Pattinson recently said that he was desperate having a long-distance relationship. The British actor, who admitted to be a possessive and loner man, insisted that being away from his future girlfriend would make romance "better".
He previously stated: "It is hard but I guess in someways being away from someone is always…if you really like them it makes, in a strange way, makes it better because the more time you spend away the more you're thinking of them. The more you want to see them again so I guess being away…not spending too much time with someone is always a good thing to do."
Pattinson currently is filming his upcoming flick "The Twilight Saga's New Moon" in Vancouver, Canada. Also joining him on the production of the movie are Kristen Stewart, Nikki Reed, and Taylor Lautner.