Robert Pattinson has become an international superstar playing vampire Edward Cullen in the Twilight movie franchise — but he insists his fame hasn't changed him.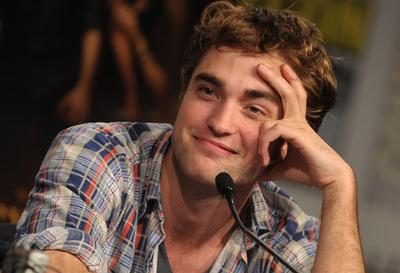 The hunky Brit says despite becoming one of Hollywood's hottest actors, he is still the same guy he's always been.
"I never do anything normal anyway," Pattinson, 23, joked at the New Moon panel Thursday at Comic-Con in San Diego. "And I just get other people to do it now."
"I pretty much live an almost identical life apart from being recognized," he added. "That's not exactly the worst thing in the world."
Pattinson — who has been in New York filming his new film Remember Me — recently revealed that he's been so busy filming and jet-setting for movie roles that he can't remember where he left his beloved car.
"I don't even remember where I left my car," he said. "It's probably been towed away by now. That's my only immovable possession and now I don't know where it is!
"It's upsetting though because it was important to me. It was the first car I ever bought. Made me feel like a man, buying a car."
Comments
comments