Filming "The Twilight Saga's New Moon" in Vancouver, Canada, actor Robert Pattinson has helped his co-star Kristen Stewart celebrating her birthday.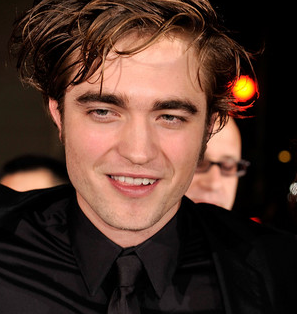 The twosome was spotted heading to Chill Winston on Thursday, April 9, the date when Kristen turned 19 years old.
The 22-year-old hunk, who wore a brown jacket, smiled to cameras when he was going out from a taxi. He also happily signed autographs for some of his fans. Also joining Pattinson and Stewart was their castmate Jackson Rathbone.
In related news, Robert Pattinson previously was reported becoming a fan of local food and beverages in Vancouver, including spaghetti mixed with beef meat ball and Global cocktail. He was spotted coming to the Glowball and Satay Bar alongside Stewart and other cast members of "New Moon".
Pattinson and Stewart currently are in Vancouver along with the other cast members for filming the "Twilight" sequel "The Twilight Saga's New Moon". The movie is scheduled to be released in U.S. theaters on November 20.
Comments
comments