Robert Pattinson just got a whole lot more attractive!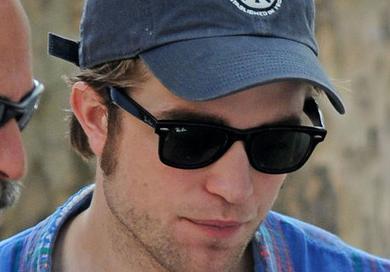 According to one of his former girlfriends — an actress who Rob dated for around two months last year after meeting her through friends — the Twilight hunk is "amazing" in bed.
"We just had this chemistry between us that made our kisses amazing," the ex told American tabloid the National Enquirer. "I felt electricity go between us!
"I'm really passionate, as is he. That's why, no matter how much we fought, it was always amazing in bed!"
"We'd glance at each other throughout the night because it made it more exciting when we got home," added Rob's former flame. "The tension was so strong, we couldn't control ourselves. It was amazing!"
Meanwhile, the 23-year-old Brit has apparently ended his short-lived romance with Kristen Stewart and is now romancing his Remember Me costar Emilie de Ravin.
"Robert met Emilie a while ago and has always liked her," a source close to Rob recently dished to Life & Style magazine. "He's the one who suggested to the producers at Summit [the same production company responsible for the Twilight series] that she'd be perfect for Remember Me. In the original screenplay, her part was written for an actress of Mexican descent."
Comments
comments