Robert Pattinson may be engaged. Second, it's not to rumored girlfriend Kristen Stewart, according to a report.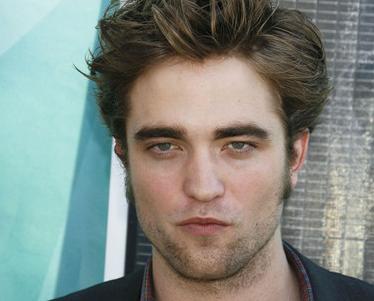 The report suggested that the New Moon star has been hiding a four year relationship from the media, but proposed to his girlfriend on her recent birthday.
The sources revealed:"They've had an on and off relationship that became more "on" and serious over the past year. He's been afraid for her safety, which is why every single person who works with him has to sign these detailed confidentiality agreements agreeing to never talk about his personal life, and his handlers and him have gone to extreme lengths to make sure they're never seen together, and every time they are together it is set up in such great detail that you'd think it was the secret service and he was the President."
UPDATE: Since breaking the news this morning, the original source has taken down the story.
The reason? Our guess is Rob's confidentiality clause in his contract, since the source was someone on the set of Remember Me.
Meanwhile, Robert Pattinson reached out to his ex-girlfriend Camilla Belle when she split from boyfriend Joe Jonas.
"When Rob heard about Camilla's breakup, he called her immediately, and they made plans to see each other," a source told a tabloid.
"They've been on the phone every night. They sit and talk for hours on end, just making each other laugh. He also sends her sweet little text messages throughout the day.
"Rob and Camila have remained close for the past year while dealing with their own relationships. Although they've both been involved with other people, they've always had a thing for each other."
Camilla, the source says, is thrilled that she's in constant contact with the British heartthrob.
"She hasn't had much time to get upset about her relationship with Joe falling apart because she's been swept up by Rob," explains the insider. "She says she feels so lucky to hear one of the sexiest guys in the world how special she is."
Comments
comments