Zac Efron has spoken out to quash speculation he's engaged to girlfriend Vanessa Hudgens.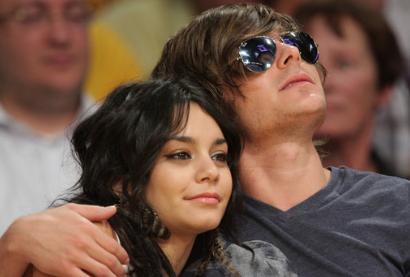 Britain's News of The World newspaper on Sunday quoted Hudgens, 20, as saying, "We haven't set a date and if we did we'd keep it secret for as long as possible.
"Why? What if one of us was offered a major film part? Then we'd have to postpone our marriage and people would say we'd split up. And we don't want that."
Reports earlier in the year claimed Efron proposed to Hudgens during a joint trip to Japan in late January.
"Zac is relieved to be out of the pressure cooker, because Vanessa's mom Gina has been putting serious heat on him to make an honest woman of her daughter," a source said at the time.
"She is old-school and doesn't approve of Vanessa living with Zac without some type of wedding promise.
"Zac really loves the current arrangement. He adores Vanessa, and they gel really well together.
"Gina already considers Zac part of the family, so she's happy that he proposed."
But in a statement, a representative for Zac Efron insisted the engagement rumors are "not true."
Comments
comments