Did Kristen Stewart leave Michael Angarano behind to pursue her relationship with Twilight leading man Robert Pattinson? Twilight insiders say that the ever persistent reports that Kristen Stewart is getting close to her hunky costar Rob Pattinson, 23, are a huge part of the split.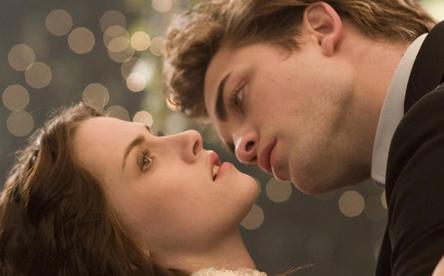 The constant reports have apparently succeeded in taring the couple apart. "Kristen and Michael broke up a few weeks ago," confirms one insider, according to Life & Style.
The report notes that "the split couldn't come soon enough for Robert and Kristen, who found it increasingly hard to hide their feelings from friends. "I know there's something going on between him and Kristen," reveals Emma Watson, Robert's Harry Potter and the goblet of Fire costar."
Is this really a romance? it's hard to tell for certain as the pair seem intent on becoming the Angelina Jolie and Brad Pitt of their time. still the mag cites a second insider that claims, "They're definitely hooking up."
It's not all clear skies for the new couple, though. She'll spend the summer shooting The Runaways in LA, while he'll be heating up NYC with Emilie de Ravin, his stunning, newly single Remember Me costar. Can that tear them apart?