Robert Pattinson and his 'Twilight' co-star Kristen Stewart reportedly have spent the night together in Los Angeles' Chateau Marmont.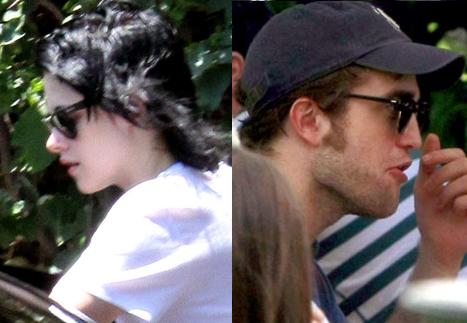 Rumor that Robert Pattinson and Kristen Stewart indeed are a couple gets even more persistent following report suggesting that they have spent the night together in a Los Angeles hotel. According to Radar Online, they checked into the same room at the fabled Chateau Marmont on August 6.
The publication claims Robert and Kristen entered the same suite with fellow Brit Packer Marcus Foster on Thursday evening. Then, the "Twilight" on-screen lovers were left alone by Marcus who was out of the room around 1:30 A.M. on early Friday.
In the morning, Robert and Kristen left the hotel separately. Robert was the first to walk out of the building, heading to a nearby restaurant in West Hollywood. While he grabbed some bite, Kristen tried to escape paparazzi when she made her way out of the hotel. She reportedly tried to sneak out from a side exit so nobody would see her, but failed.
Robert Pattinson and Kristen Stewart have become the subjects of dating rumors ever since they starred together in "Twilight". Both of them have repeatedly denied the report, but romance talks keep swirling and become overdrive as they reprise their roles in the upcoming "The Twilight Saga's New Moon".
Comments
comments