Robert Pattinson and Kristen Stewart made the most of their time together last week in San Diego.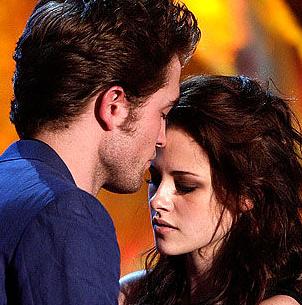 The Twilight costars — and rumored lovers! — had spent most of the summer apart due to their various filming commitments.
Kristen has been in Los Angeles filming Joan Jett biopic The Runaways; Robert has been in New York filming indie drama Remember Me.
But the pair reunited at Comic-Con in San Diego Thursday.
And according to a report from E! News, Kristen and Rob spent the night together on the 11th floor of in San Diego's Hard Rock Hotel.
"They were so private," a source dished. "They were hardly seen by anyone. Their people made sure of that. But [Rob and Kristen] were there. They had a secret entrance to the hotel and everything.
"Who knows their specific sleeping arrangements, but [Rob and Kristen] were on the same hotel floor."
The reunion apparently went on after the convention.
Rob reportedly flew out of LAX — spending the weekend in L.A. with Kristen — instead of going straight back to NYC.