Enjoying a night out in Vancouver, Canada, Robert Pattinson and his "The Twilight Saga's New Moon" co-star Kristen Stewart were spotted heading to a Vancouver club on Saturday, April 18.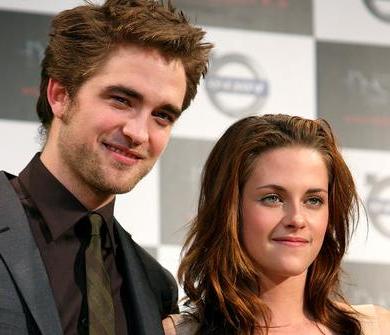 Pattinson wore a white shirt matched with a black jacket. Meanwhile, Stewart looked casual wearing a gray t-shirt paired with glasses. She brought a bottle of beer on her left hand.
Also joining them in the club was another "New Moon" star Nikki Reed. The three of them went out to watch a performance of their friend SAGE at The Metropole. During the show, they happily took pictures with fans and signed autographs for them.
Recently, "The Twilight Saga's New Moon" cast were spotted watching a concert of their co-star Jackson Rathbone and his band 100 Monkeys. Nikki Reed, Kellan Lutz, Peter Facinelli, Taylor Lautner, Ashley Greene and her alleged new beau Ian Somerhalder seemed enjoying the performance.
Comments
comments