Twilight co-stars Robert Pattinson and Kristen Stewart do very little to fend off relationship rumors at the Sam Bradley "Gewa Project" charity concert held at bar Richards on Richards in Vancouver on May 3.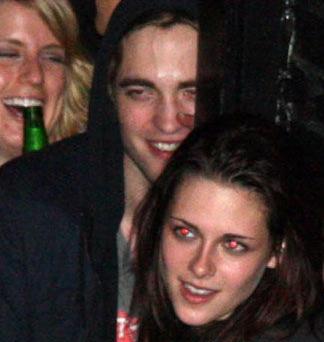 Robert Pattinson and Sam Bradley are longtime friends and music writing partners and have contributed songs to the Twilight franchise.
Meanwhile, Since Kristen Stewart and Robert Pattinson first arrived on the Vancouver, British Columbia, set of the Twilight sequel, New Moon, reports of the co-stars getting cozy between takes — and holding hands during trips to the supermarket — have circu­lated. But their flirtation recently came to an abrupt end.
With news that Kristen's boyfriend of three years, Michael Angarano, was coming to visit in late April, 23-year-old Rob conveniently hopped a flight to LA. The departure presumably suited Michael, who's had to cope with constant speculation about Kristen and Rob's relationship, just fine. "He's totally not a threatened guy," says Kristen, 19. "But, dude, it sucks."
For more on Michael and Kristen's troubles, pick up the latest issue of Life & Style, on newsstands now!
Comments
comments