Is it a New Moon sneak? Twilight honey Robert Pattinson and his co-star and on screen love Kristen Stewart are working all of the angles as they film New Moon in Canada. The two are not lovers, Rob is single and Kristen has a boyfriend of several years.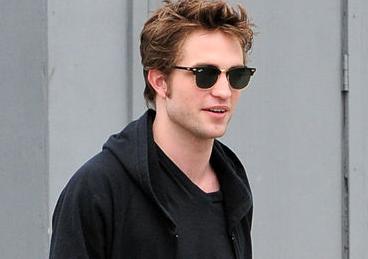 Despite that, the two do little to keep the rumors and talk under wraps and are constantly photographed together at parties and just last week they were snapped in a limo leaving a cast party in the wee hours of the morning.
Meanwhile, Robert Pattinson is well on his way to being ripped. When Rob and ripped are together in a story it usually means a trip out for nightlife but this time it is a bit of body action. The New Moon hunk made a big splash with his Twilight role as Edward Cullen, but now we might get to see a bit more of Rob. As in muscle. Will we see a shirtless Taylor Lautner like picture soon?
A report claims that Pattinson is pumping a bit of iron in Vancouver and working on sculpting his body. "Here's an added little bonus for you Pattinson fans: am told he's been working out a lot lately. At the gym almost every day."
Comments
comments