Barely seven months after her mother, brother and nephew were murdered in Chicago, Jennifer Hudson is opening up about her relationship with her mom, Darnell Donerson.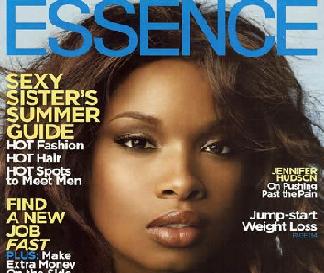 "I was always a mama's baby," Hudson tells Essence in the magazine's June cover story. "I'd go and sleep in her bed until I was 15 years old."
The singer's fiancé David Otunga tells the magazine that one of Hudson's biggest concerns after she decided to throw herself back into work – she's promoting her debut album and touring with Robin Thicke – was the thought of having to answer questions about the loss of her family.
"We don't talk about it," says Otunga, who received Donerson's blessing before he proposed to Hudson on her 27th birthday last September. "In this time when things seem so uncertain for her, there is certainty in our bond. She doesn't have to worry about losing me. I'm always going to be right here."
Hudson, who recently re-proposed to Otunga with a Neil Lane ring to match her own engagement sparkler, says her fiancé – a Harvard-educated-lawyer-turned-pro-wrestler – is family-oriented. "I love that. And he is such a gentlemen, like, I sit in the car waiting because I can't touch the door. I am not allowed!"
Hudson also relies heavily on her faith. "The thing that keeps me going is knowing that God is in control," she says. "It's like, if He placed me here then I must be prepared."
Comments
comments