Robert Pattinson is pining for Kristen Stewart.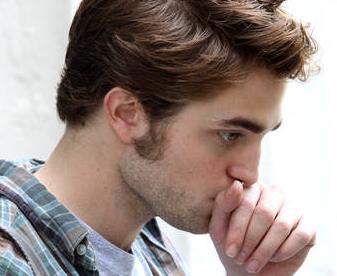 The British actor – who is rumored to be dating his 'Twilight' co-star even though both are believed to be in relationships with other people – is currently filming a new movie in New York and hates being apart from the stunning actress, who is in Los Angeles.
A source told America's OK! magazine: "It's no secret their relationship has been heating up these past few months. They are attracted to each other, and there is definitely something very special going on between them.
"Rob is constantly texting and calling Kristen to 'check in.' He's invited her and their 'New Moon' co-star Dakota Fanning to fly to New York and hang out with him and his friends some weekends – his treat."
Last month, Robert and Kristen allegedly spent the night together following an intimate dinner after the MTV Movie Awards.
The pair dined at Cecconi's until around 11pm, where they were accompanied by a police escort to The Charlie Hotel in West Hollywood. They didn't leave their private bungalow until noon the following day.
However, Kristen has previously blasted reports she is romantically involved with Robert.
She said: "It's just totally false. Robert and I are good friends. We went through a lot together, so we feel very close. But if we go out in public, every little detail is scrutinized, like the way I stand next to him."