After his father was charged with soliciting a massage parlor prostitute, David Archuleta is thanking his fans for standing by him during this difficult time.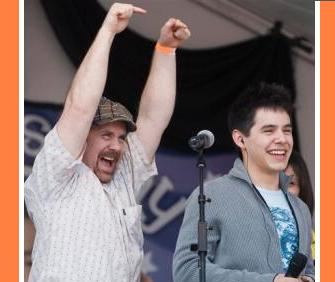 "David is busy preparing for his upcoming tour with Demi Lovato," his representative said in a statement. "He thanks his fans for their continued support."
Jeff Archuleta, 47, has pleaded no contest and paid a $582 fine after he was arrested Jan. 14 during a raid at a massage parlor in Midvale, Utah.
At the time of the raid, six officers entered the parlor and "found a female masseuse and male client," Midvale Police Sgt. John Salazar told news outlets. "At that time, an interview ensued and the male client admitted to receiving sexual gratification from the masseuse."
Turns out, the "client" was Archuleta's dad.
Jeff Archuleta's lawyer Eric Bauer has said that his client was there getting legitimate massage therapy for his back.
"Oh, I don't know what those police officers say, I mean, who knows what they say," he told New York's Daily News of police claims. "He did not go there for sex and that was it and pure, plain and simple that's the way it was."
As part of his plea to the class B misdemeanor, Jeff Archuleta agreed to complete a counseling class. The case will be dismissed when he appears in court June 30 for a review as long as he does not repeat the crime.
Jeff Archuleta was famously accused of disrupting production on American Idol in 2008.
He was even banned backstage after he wanted David to alter his "Stand By Me" performance by adding a verse from the Sean Kingston tune "Beautiful Girls." Jeff had ignored the producers' objections, creating problems with the song's publisher.
Comments
comments