Robert Pattinson fears he will "ruin" prospective girlfriend's lives.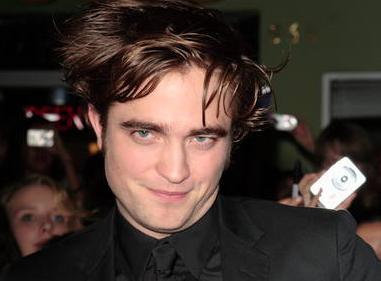 The 22-year-old star – who shot to fame after starring in 2008 vampire movie 'Twilight' – is too nervous to date in case the pressure of being seen with him becomes too much.
He said: "I'm always really worried about ruining their lives. Especially with people that aren't famous. It's such a massive change. I'm kind of a paranoid wreck."
Robert also revealed he still hasn't got used to seeing his face in magazines.
He explained to US TV show 'Entertainment Tonight': "It's getting photographed. You have people who analyse your facial expressions to the tiniest degree. So you're just trying to avoid getting photographed. You're like, 'Jesus, you can't win!' "
Robert has previously admitted he finds his new sex symbol status confusing, revealing he was never a hit with women when he was growing up.
He revealed: "It's funny, but about a year ago I'd talk to girls and no one would be interested. Then when it was announced I would be in 'Twilight' and the book's author gave me her seal of approval, everyone seemed to change their mind. The attention I get now is just mind bending."
Comments
comments