Robert Pattinson, who was wearing shades, makes his way into LAX airport in Los Angeles on Sunday afternoon (April 26).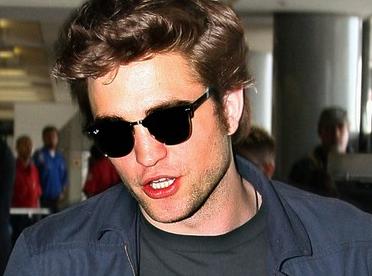 The 22-year-old British actor was two steps ahead of actress Brooke Shields as they landed in Vancouver on the same day. Robert is back in Vancouver to film New Moon.
Robert will star alongside Amanda Seyfried in Remember Me, which will shoot this summer in New York. Formerly titled Memoirs, the story is about two lovers whose newfound relationship is threatened as they try to cope with their respective family tragedies.