Zac Efron, who previously jets out of Berlin as he headed to Madrid, suits up for the premiere of his new movie, 17 Again, at the Kinepolis cinema on Tuesday (April 28) in Madrid, Spain.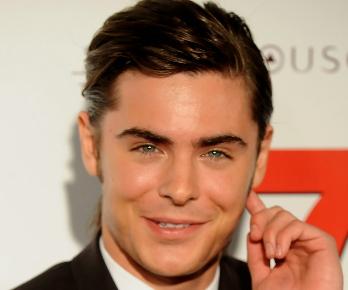 The heartthrob slicks his hair back and suits up for the premiere of 17 Again on Tuesday evening (April 28).
Earlier in the day, the 21-year-old actor looked casual in plaid and a pair of jeans at a photo call and meet and greet for the flick (in US theaters now).
Scrubs star Elizabeth Banks, 35, blogged on The Huffington Post about the movie: "Zac Efron did not disappoint. He's charming, makes use of many fingers while 'twirling a basketball' (you get it) and looks great with his shirt off (some term that 'star power'). At one point, I drooled."
Comments
comments