Robert Pattinson says he tends to perceive the persistent false rumors of him dating co-star Kristen Stewart as "bizarre" and "ridiculous".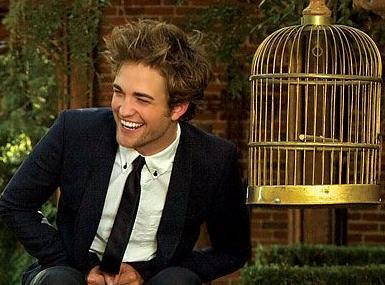 Taking a brief break from filming "The Twilight Saga's New Moon," Robert Pattinson sat down for an exclusive interview with Entertainment Tonight on Thursday, April 23, during when he opened up about the persistent rumors of him dating on-screen lover Kristen Stewart. "It's really bizarre," he said of the false romance rumors.
"It becomes a joke," he continued. "There was some magazine the other day about me and Kristen, and when you look at it and realize it's on the front of a magazine… You realize that people are actually reading that even though how ridiculous it is."
Speaking further about how his fame affects his private life, Robert frankly admitted he is afraid that his sudden popularity might ruin his relationships with the people he loves. "I'm always really worried about ruining their lives," he testified, adding, "Especially with people that aren't famous. It's such a massive change. I'm kind of a paranoid wreck."
Robert, moreover, claimed media spotlight makes it harder for him to deal with his routines. "It's getting photographed. You have people who analyze your facial expressions to the tiniest degree. So you're just trying to avoid getting photographed. You're like, 'Jesus, you can't win,'" he explained.
Robert's full interview will be aired on Entertainment Tonight on Friday, April 24.
Comments
comments