Hollywood star Brad Pitt has poked fun at fellow actor Mel Gibson's infamous drunk driving arrest at an awards show.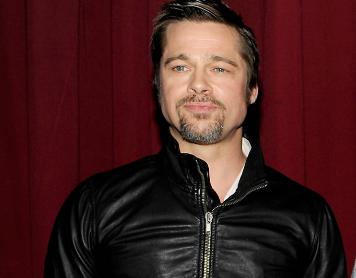 Pitt, accepting an award at Spike TV's Guys Choice Awards in Los Angeles, thanked presenter Gibson and made a reference to his drunken arrest rant in 2006 where Gibson reportedly called a female police "sugar tits".
(PHOTOS: Stars go wild at Guys Choice Awards)
"Thanks sugar tits!" Pitt told Gibson as he accepted the award for his 1999 film Fight Club, which was inducted into the Guy Hall of Fame.
Gibson denied using the word, telling talk show host Jimmy Kimmel in February that it was actually the arresting male officer that called him that.
"I wish I had said it because it was funny," Gibson said during the interview.
But that didn't faze Pitt, who went on to plug his upcoming movie Inglourious Besterds, before yelling "Thank you for the greatest moment of my f****** life!" to the crowd and pumping his fists.
The appearance continues Gibson's re-emergence into the media spotlight since going public with new girlfriend Oksana Grigorieva at a movie premiere in late April. (Read more: Gibson premieres new Russian lover)
Since then Gibson appeared on the Tonight Show with Jay Leno where he announced he and Grigorieva were expecting a child, followed by opening the Guys Choice Awards wearing a Viking helmet and riding a horse.
Comments
comments