Robert Pattinson celebrated his 23rd birthday with his favorite leading lady, Twilight costar Kristen Stewart.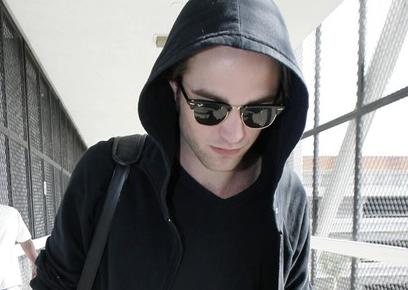 Pattinson and Stewart, 19, arrived at Vancouver's Global Grill and Satay Bar with his parents on Wednesday at 9:15 p.m., Usmagazine.com confirms.
"Robert's parents were all smiles," according to a source. "They were kind of quiet but very gracious and polite. You could easily see where Robert got his reserved demeanor from."
The birthday celebration was also attended by his New Moon costars Ashley Greene and Jamie Bower.
The group — sitting in a private booth upstairs — ordered Kobe beef meatballs and lamb and steak satays. After dinner, Pattinson and Stewart retreated to the adjoining Afterglow lounge where he drank beer and she sipped champagne.
"Robert and Kristin are a very, very smart couple," the source tells Us. "They're friendly and playful but never affectionate in public. Never. Never any hugs or kisses. It's just not their style."
The source adds that the location of his dinner was soon posted on Twitter, and by 11 p.m., the place was flooded with fans. At 12:30 a.m., one of the managers escorted them downstairs so they could leave.
Comments
comments