Robert Pattinson, who was was forced to fix his teeth before filming new movie "Twilight", insisted that girls weren't interested in him a year ago.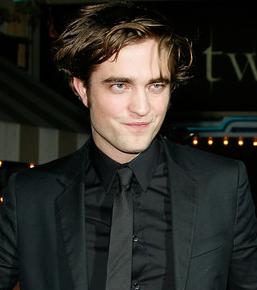 The 22-year-old actor, who plays teenage vampire heartthrob Edward Cullen in the new film, based on Stephanie Meyer's hit book, is now greeted by legions of screaming fans at premieres across the world, despite being largely ignored by the opposite sex as he was growing up.
The actor revealed: "It's funny, but about a year ago I'd talk to girls and no one would be interested. Really, it's true, and then when it was announced I would be in 'Twilight' and the book's author gave me her seal of approval, everyone seemed to change their mind. The attention I get now is just mind bending."
When Robert was initially given the part, as a virtually unknown British actor – his only previous big roles were in "Harry Potter and the Goblet of Fire" and "Harry Potter and the Order of the Phoenix," he claims there was a huge backlash against his casting.
He explained: "The turning point came as soon as Stephanie Meyer had given me her support, the tone changed overnight. Suddenly everybody loved me!"