Ryan Phillippe has hit out at reports he left Reese Witherspoon for new girlfriend Abbie Cornish, insisting his marriage was over long before he met Cornish.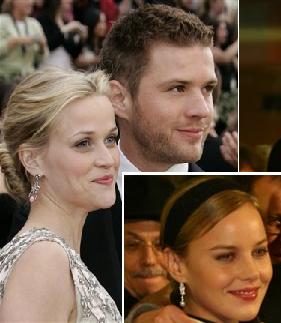 Phillippe and Witherspoon finalized their divorce last October, marking the end of an eight-year marriage that brought the pair two children.
The actor and Cornish were linked soon after – but Phillippe insists the Australian starlet had nothing to do with his failed marriage and that they still aren't an item, despite frequently being photographed together.
He revealed, "I had difficulties in my relationship, and in my marriage, long before I ever met her. As far as I'm concerned, it's a friendship (with Cornish), and we are getting to know each other in a really difficult situation."