Salma Hayek, a Hollywood actress, and her French businessman fiancé, Francois-Henri Pinault, arrive at his private dinner on Friday at the famed architectural complex Fondazione Cini in Venice, Italy.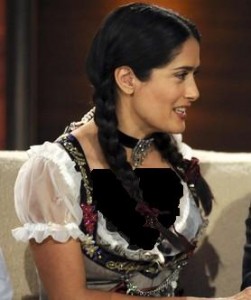 The couple celebrated the 52nd Annual Biennale with friends, including actress pal Mia Maestro and supermodel Naomi Campbell.
Salma Hayek and Francois-Henri are expecting their first child in the next few months.
Comments
comments