A new book, which is about late Princess Diana, claims she married Prince Charles for his title. The book also claimed that Princess Diana lied about throwing herself down the stairs when she was pregnant.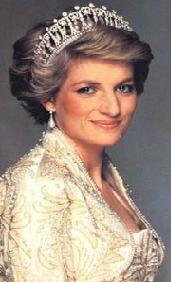 Her friend, the New Yorker editor Tina Brown, has written the book, which coincides with the tenth anniversary of the princess' death in a Paris, France car crash in August 1997.
Among other claims, Tina Brown alleges Princess Diana and Prince Charles had sex on the royal train before they married and Prince Charles only cheated on the princess after her eating disorders and hysteria became too much to endure.
Other friends of the Princess have denied the claims in the book, which will be released on June 12 in the US and UK.
Comments
comments