Salma Hayek has denied a claim by Batman producer Jon Peters that he had an affair with her.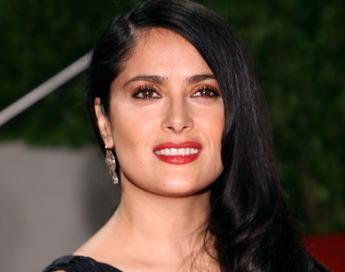 The claim is made in a book proposal detailing his career and personal life that the 64-year-old is shopping.
"After several weeks of continued press coverage of Jon Peters' upcoming book, I want to make something very clear," Hayek says in a statement to EW website. "I have never dated nor had a romantic relationship with Mr. Peters. My name has been continually linked to his romantic liaisons, and I want to put a stop to this lie"
Peters produced Hayek's 1999 action comedy Wild Wild West.
According to a report, much of Peter's book proposal dwells on his claimed affairs and additionally names Barbra Streisand, Kim Basinger, Pamela Anderson, Nicolette Sheridan, Sharon Stone, and Catherine Zeta-Jones as past lovers.
Salma Hayek married French billionaire boyfriend, Francois-Henri Pinault, on Valentine's Day, February 14, in the City Hall of the Sixth Arrondissement in central Paris.
The couple exchanged vows for the second time in Venice on Saturday, April 25.
Comments
comments