Salma Hayek, a Hollywood actress, revealed that she hates the way the Bible depicts women and reveres sex. The 40-year-old actress claims she still believes in God and Jesus Christ, but she'll always have big problems with the Bible.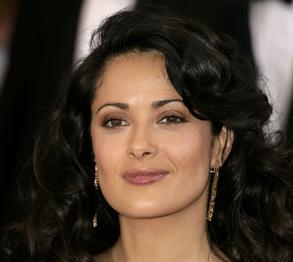 In an interview for Marie Claire, a women's magazine, The actress explains, "I don't like the way the Bible views women – this thing about the Virgin Mary conceiving a child without having sex – so if you conceive a child by having sex, there's a subliminal message that there's something dirty about it." The actress added, "And this is what makes us divine – I mean, the possibility of creating another life should remind women that we are creators, that we are made like God in our ability. There is nothing greater than to create another human being."
The interview of Salma Hayek is included in the current May issue of the Marie Claire.
Comments
comments