Salma Hayek, Hollywood actress turned producer, has agreed with Metro-Goldwyn Mayer Inc. to form a film company that focus in Latino movies appealing to wider, mainstream audiences.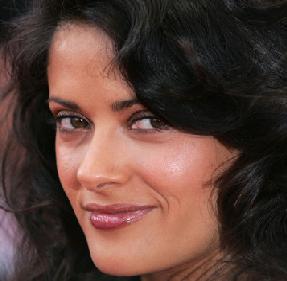 Ventanazul, the new film company, is set to make or acquire independent movies, and will distribute two to four movies a year that portray on Latin themes, attribute Latino actors and cross over to mainstream audiences for box office appeal.
Salma Hayek revealed, "We want these movies to appeal to everyone, but we also hope to make Latino audiences proud." As for the example of programs with a Latino theme, the actress even pointed to "Frida," a film about Mexican artist Frida Kahlo, and to "Ugly Betty."
The actress will act as a president and chief executive officer of the new film company, Ventanazul.
Comments
comments