Salma Hayek is tired of dating men who are only interested in her body.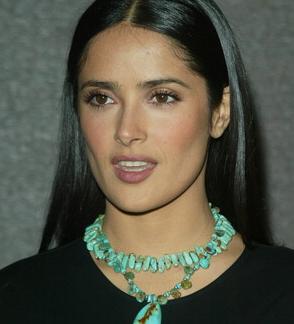 The "Frida" actress, who recently split from her fiance Francois-Henri Pinault, insisted that the opposite sex need to accept a woman's body will change when they have babies.
Salma Hayek, who has a 14-month-old daughter Valentina with Francois, revealed: "I think it is important for men to learn to follow someone's essence.
She continued: "So regardless of what happens to the body, they can stay in love. You know, for us women it is easier to have a relationship with someone just because of that. For a man they need that plus the other stuff."
She added: "They need to push further and not just look at you as a human body, but as a fellow soul. But so many of them don't, you know."
The 42-year-old actress has been previously romantically linked to Edward Norton, George Clooney, Colin Farrell and Josh Lucas.
Comments
comments