Sarah Harding, who is not a stranger to racy lingerie, had a wardrobe malfunction when her low cut corset turned out to be a little too revealing.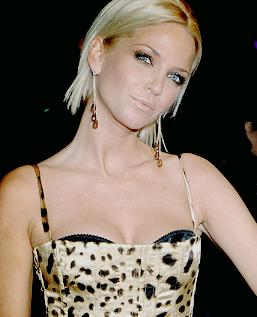 The "Girls Aloud" singer was struck by a rather embarrassing wardrobe malfunction during a promotional appearance in London to promote Ultimo, which you could see here. She quickly regained her composure and continued to dazzle the crowd with her figure-hugging outfit.
Her enviable figure was made all the more impressive after she revealed she dines almost exclusive on takeaway.
She has moved into a new place in Camden with her boyfriend DJ Tom Crane, but it currently has no kitchen.
The pop singer recently revealed, "I like McDonald's burgers and Happy Meals. And I've got a thing for kebabs, too. But I don't eat too much of that stuff or it makes me feel a bit ill."
The singer is also busy promoting her band's new single "Tangled Up", which hits shop shelves on November 19.