Sarah Michelle Gellar, who is too "selfish" to have children, posed for a very sexy photo shoot for Maxim magazine.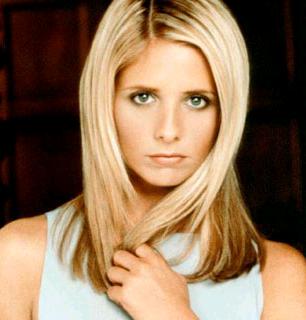 The 30-year-old actress, who posed for the in the December 2007 issue of Maxim, has refused to start a family with husband Freddie Prinze Jr. You could see her topless photo here.
She doesn't want to repress her "wild side" and loves getting drunk in her Jacuzzi, saying, "You can't be selfish and have a child. Right now I want to live my life and have fun. I want to go sit in my Jacuzzi and drink wine all night. When I'm home in New York, my wild side comes out. That's when I go dancing until five in the morning."
The "Scooby-Doo" actress added, "Freddie likes to say I'm so crazy, it's like being married to five different women."
The former star of 'Buffy the Vampire Slayer' has been named 2008 Woman of The Year by Maxim magazine, and graces the front cover of the publication's December issue sporting a black and red lace bra and high heels.
Comments
comments