Sarah Jessica Parker has left the home she shares with husband Matthew Broderick as rumors are mounting the actor has cheated on her with a younger woman.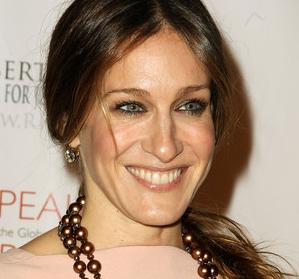 "Sarah Jessica Moving Out!" Star magazine writes on the cover of its January 19 issue, already on newsstands. "His cheating & lies, her new apartment, son James Wilke caught in the middle."
In further report, the magazine claimed Sarah has begun house hunting in New York City all by herself.
A friend of celebrity couple revealed: "The time has come when she realizes it just isn't worth it. Sarah Jessica is determined to get her own place and bring down the curtain on her marriage."
An insider then added: "Sarah's not stupid. She knows exactly what's going on. For a while it was easier for her to stay than go through a harsh divorce. They're essentially living separate lives."
A source was quoted as stating: Sarah and Matthew "spent the holidays with" James and she was seen "pretending to be happy," adding, "SJP is a great actress when she has to be!"
Sarah Jessica Parker and Matthew Broderick have been married since May 1997. They welcomed son, James Wilke, in October 2002. On Sunday, January 4, the pair was spotted taking James to see the final performance of "Hairspray" on Broadway at New York City's Neil Simon Theater. However, on Tuesday, January 6, Matthew and James were seen out and about in N.Y.C. with Sarah was nowhere to be seen.
Comments
comments