Disney sweetheart Selena Gomez has opened up to about her best and worst dates. The "Wizards of Waverly Place" starlet, who is rumored to be dating Nick Jonas, also dished to the magazine on a great first date.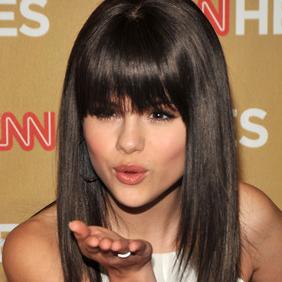 The teen star, who was recently seen going out on a movie date with the youngest member of Jonas Brothers, revealed: "I really like getting to know someone, so I love talking. Not movie dates. Movies are a third date kind of thing."
Talking about her best date, Selena said that it's when she had a dinner on the beach with someone.
She continued: "My favorite date and the best date I've been on is when someone took me out and we had dinner on the beach. It was gorgeous and it was at nighttime and it was very sweet and very nice. We went walking on the beach afterward and we ended up dancing. It was very cheesy-romantic, but I loved it!"
But the actress also has a worst date. She added: "The worst date was three hours of not talking. The person was very shy so I was sitting there trying to ask questions and fill in the awkward space. I tried to give it chances, that's why it ended up being three hours, so that I could give it time, and then the courses came."
Comments
comments