Sarah Mutch, who is the latest "Guess" model, was included in the feature of Maxim Magazine for the month of February 2008 issue.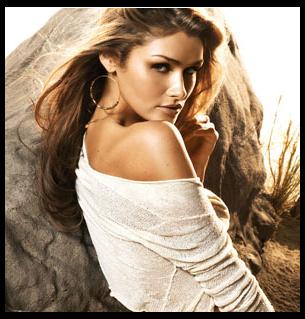 You could see some of her sexy snaps here. Aside from the detail that she is one of the "Guess" beauties, Sarah Mutch has Canadian ethnicity and she has brown hair and blue-eyed features. Her height is 5'11" (180 cm) and her body measurements:(US) 36-25-37 ; (EU) 91.5-63.5-94.
She also played the role of Melissa in the television series "Smallville." She has also other advertisements like ABS by Allen Schwartz, Anne Cole Swimwear, and Newport News.
Some of the highlights of her Maxim interview:
When asked if she was blown away after she found out they wanted her to be a Guess girl, she revealed, "I was excited, but I had bronchitis. My manager was freaking out, going, "Oh, my God! You booked Guess!" I was like, "You know what? I'm sick. I don't think I can do it." He said, "Sarah, you're going." Thankfully, there was a little place on the set where I could lie down, so I'd be curled up and shaking between shots. It's actually funny. The whole time I was so ill, but somehow the photos came out looking half-decent."
On working for such an iconic brand change her career, she added, "Definitely. When clients look through my book and they come to that shoot, their eyes light up. They're like, "Wow, she works for Guess!""
Comments
comments