Scarlett Johansson, Blake Lively, Katy Perry, Hayden Panettiere, Vanessa Hudgens, and the rest of Tinseltown's most tempting new talent get top billing as the list of Maxim's Young Hot Hollywood 2009 unveiled.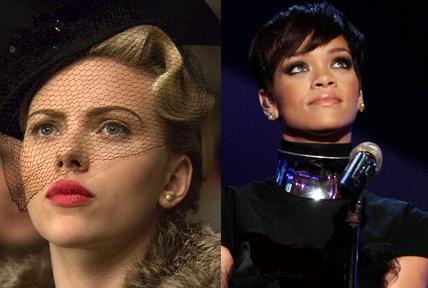 Scarlett Johansson, Blake Lively and "House's" Oliva Wilde are among the stars that Maxim named to their Young Hot Hollywood 2009 list.
The men's magazine recognized eight beauties in their January 2009 issue, who they believe "will be leading Hollywood's new guard of A-list icons."
Scarlett Johansson, who recently tied the knot and her new film is "The Spirit" set to hit theaters, made the list (which did not rank the women specifically) for defining "womanly perfection," thanks to her voice, her curves and her acting prowess.
"Gossip Girl's" Blake Lively made the list for not only playing Serena van der Woodsen, but for simply being what Maxim called "flawless."
Vanessa Hudgens' nude photo scandal of 2007, was the main reason Maxim claims they now know about the "High School Musical" franchise. But after recognizing her work, Vanessa further captured the mag's attention due to her mixed cultural heritage, which Maxim wrote makes her "tastier than 'International Day' in the Maxim cafeteria."
Katy Perry's voice, image and "lesploitation pop," as the magazine called it, are just a few of the reasons the "I Kissed A Girl" singer made Maxim's list.
"House" may call her number 13, but Olivia Wilde has a steamier set of adjectives from her admirers at Maxim. "Her character's near lethal combination of brains and bisexuality," are just some of the reasons the magazine said they are watching Olivia on the show, and watching her star rise.
"Heroes" may have suffered some rating set backs this season, but Hayden Panettiere is keeping Maxim tuned in. The blonde actress "has blossomed into the sexiest thing on NBC since 'Joey,'" securing her place on their Young Hot Hollywood list.
Audrina Patridge was the lone reality television star who Maxim recognized after she "placed front and center this past season" of "The Hills," "knocking aside bickering blondes Lauren Conrad and Heidi Montag."
Rihanna also nabbed a spot on the list for becoming "the hottest pop star of the decade." The magazine wrote that their love for the multi-talented artist extends to them "raising a glass of Cristal" in her honor.
Comments
comments