Scarlett Johansson revealed that her success is down to "long hours and luck".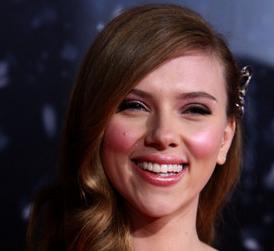 The 24-year-old actress admits she feels very fortunate to be able to make a living from acting, adding her accomplishments are thanks to hard work and chance.
She revealed: "I feel incredibly lucky to have had success, because I've seen and I know so many talented people that never get the opportunity. But I am a big believer that putting in the actual hours is kind of what makes a successful career and a lot of luck, too, of course."
Scarlett Johansson, who can soon be seen starring in new movie "He's Just Not That Into You," revealed she does not see her life as extraordinary and isn't surprised by the amount of attention she receives as she has worked hard to build a career since she was a child.
She continued: "It's hard to have a perspective, because I'm living it. I feel like perhaps when I'm older, and can look back on this whole time – my early 20s, and my later teens – maybe then I feel like in some time, I might have a better perspective on that."
She added: "But I don't know that surprise is the right word, because I've been working consistently for such a long time, that to me it feels like a career, more than anything else, that I've built a career for myself. And that's something that I always wanted to do."
Comments
comments