THE brother of X Factor star Simon Cowell is planning to take him on by appearing on rival Strictly Come Dancing.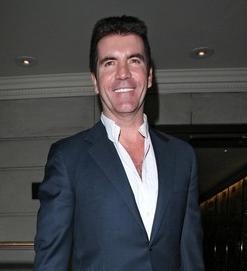 Tony Cowell has approached BBC producers about being a contestant in the next show.
A source revealed: "It's early days but Tony's been in touch and producers are keen. The Cowell brothers going head-to-head would make great Saturday night telly. There's always been a rivalry between Strictly and X Factor and this would take that up a notch."
Half-brothers Tony, 56, and Simon, 48, are close. Tony, a literary agent, even wrote Simon's biography.
Former Destiny's Child star Kelly Rowland has also talked to the BBC about appearing in the next series.
Our source added: "Kelly is keen to do the show and has made no secret of it. She's got a lovely figure and would love to learn ballroom."
But two names already ruled out are The Chuckle Brothers.
Our source revealed: "They've been told they're not exactly what Strictly is looking for."
Comments
comments