A private pathologist hired by Michael Jackson's family has completed second autopsy on the late singer's body this weekend, but the results are not made public just yet.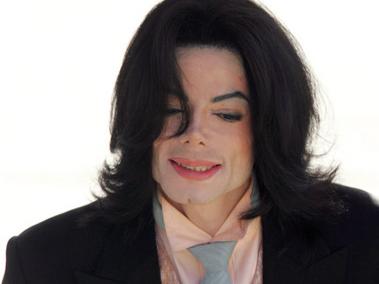 A second autopsy done to the body of Michael Jackson at the behest of his family has been completed on Saturday, June 27, the Los Angeles Times reports. Results of the process, which was performed by a private pathologist hired by the family, are not disclosed though.
And while there hasn't been a single statement made by Michael's relatives regarding the matter, Rev. Jesse Jackson, who has spent time with the Jacksons since Michael's sudden death on June 25, spilled some details on what prompted the family to request second autopsy. "The family has questions. Of course. There is a concern about what happened the last 12 hours of Michael's life," he revealed. "The doctor [Conrad Murray] has showed some bizarre behavior. Apparently, the doctor was with Michael, maybe administering to his back pain. And then, the next thing that happens is there is a 911 call. What's strange about that call is the voice says Michael's not breathing, that he's unconscious. How long was he not breathing? How long was he unconscious?"
Rev. Jesse went on stating as quoted by People, "Then, of course, the doctor did not confer with the family. To say, 'Here is what happened in the last hours of your son's life.' That would have been the courtesy. He hadn't talked with the family. He didn't sign the death certificate. He didn't talk with the coroner. And then he was missing in action. Finally, when he surfaced, he surfaced with a lawyer. All these are rather bizarre actions."
"No one is in a position of accusing the doctor of anything. Because we don't have answers to the questions that deserve to have answers. There may be plausible answers, but we don't know. All we know is this bizarre behavior on his part," Rev. Jesse concluded.
The second autopsy that was performed on Michael Jackson's body came just a day after an early autopsy conducted by the L.A. County coroner's office failed to provide immediate answer on what caused the late performer suffering from cardiac arrest which then led to his death. Officials have ruled further tests, such as toxicology, to be performed. Results of the additional tests are expected to come out in the next four to six weeks.
Comments
comments