Twilight star Taylor Lautner – who will play the hunky werewolf in the New Moon sequel – is howling for a date, the Enquirer claims.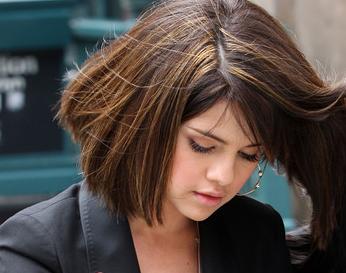 Is he living in the shadow of Robert Pattinson? He may be as a report claims that Selena Gomez asked Taylor for help with Rob, even though he was desperate to date the Disney cutie! The 17-year-old "dumped his high school sweetheart after he made it big – and now he's desperate and dateless," a close pal told The Enquirer, in a published report.
When Taylor arrived in Vancouver to begin filming the sequel "New Moon", he met Disney star Selena Gomez "and instantly flipped for her," divulged his pal. But Selena said she wouldn't hang with him unless he was single, so Taylor broke up with his high school girlfriend Sara Hicks.
The source added, "But after a couple of months together, Selena confided to him that she had a thing for their co-star, Rob Pattinson – and shocked Taylor by asking if he would put in a good word for her!" Taylor and Rob reportedly are close friends, "but it's got to sting Taylor that Rob's the guy all the girls are chasing," said his pal.
The buddy claims that soon, Taylor became Cupid's favorite victim. The actor developed a crush on "Transformers" star Megan Fox only to learn she wasn't interested, revealed his pal. "Sadly, no one seems to notice Taylor" said his pal. "He's incredibly buffed and great looking. But girls are so busy lusting after Rob that they overlook Taylor."
Comments
comments