Selena Gomez is fed up with reports that her new song "I'm Sorry" is about her rumored boyfriend Nick Jonas.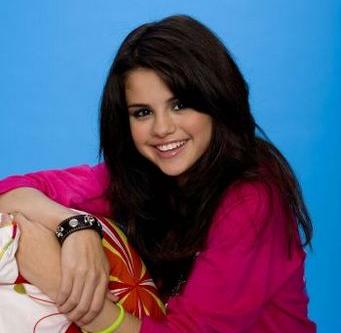 The 16-year-old Disney star revealed: "It's definitely not about Nick Jonas. It's about someone back home in Texas. When I read it, I was like, 'Oh no this gossip has to go away!' I haven't known the Jonas Brothers for that long, but I've gotten really close with all of them."
The actress, who was in New York promoting the second season of her hit Disney show the "Wizards of Waverly Place", says she's just started work on her album and is excited to share the experience with fans.
She continued: "This year I'm finally in the process of starting an album. It's something that I've been wanting to do for a long time and I also want to take my fans through that journey so I'll definitely do a whole behind the scenes thing."
Also in the works, a possible tour with Princess Protection Program costar and best friend Demi Lovato.
Despite a packed schedule, she still makes time to catch her favorite TV show Gossip Girl. "I absolutely love it," said Gomez, who got to meet the cast at last month's Teen Choice Awards. "I think the whole cast knows that I like their show. They all looked as a group and waved and smiled at me. I almost had a heart attack!"
Gomez is particularly fond of Gossip Girl's resident bad boy, Chuck Bass, played by Ed Westwick. "He's so good. Why? Because I'm Chuck Bass! I love that line," she ad-libbed. When informed that the English born Westwick also sang lead in punk band The Filthy Youth, Gomez replied. "You just bumped up his hot meter!"
Comments
comments