Selena Gomez reportedly received death threats after her pictures with Justin Beieber while sharing a kiss on a yacht in St. Lucia surfaced online.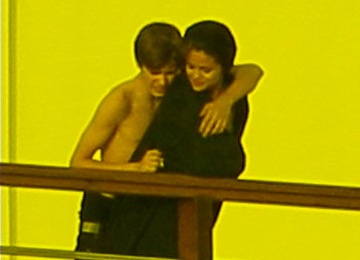 Her photographs during her romantic Caribbean vacation angered young girls, who express their outrage on Twitter. The fans wrote to Selena, including "If you'll break Justin's heart I'm gonna kill you :3, If you are the Girlfriend of Justin I will Kill you I HATE YOU, Stay away from Justin wait i'm gonna kill ya in the night underneath your bed."
The representative of Selena Gomez haven't commented on the issue.
Comments
comments