Prince Harry was believed to have sexy text messages from a mystery girl. And that text messages sparked a huge bust-up with girlfriend Chelsy Davy.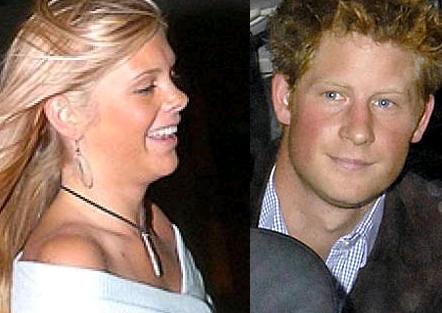 Chelsy Davy, who was claimed to be suspicious at that time, discovered the messages on the Prince's mobile after she overheard him having a whispered conversation.
A source said, "She stole a look at his phone and found the text messages. Chelsy was furious. She then confronted Harry and they had a blazing row."
Friends of Chelsy Davy revealed that the texts appeared to be from a secret admirer. According to a report, Chelsy discovered them after the 23-year-old Prince returned from watching England's Rugby World Cup semi-final against France in Paris on October 13.
One source revealed, "Chelsy, more than anyone, knows dating a prince comes at a price. Women are always after Harry wherever he goes. They even throw themselves at him right there in front of Chelsy. But when she found the texts on his phone after the France game she hit the roof.
The source added, "It started when Chelsy overheard Harry having a whispered conversation with a girl. Later she stole a look at his mobile while he wasn't looking and found the text messages that really upset her. The argument deepened when Harry continued to go to the Rugby World Cup final – even though Chelsy knew that the girl in question would probably be there."
A senior aide close to the royal family claims the couple had gone their separate ways for good. The relationship is over. It has simply run its course, the unidentified aide told the newspaper. Harry will be carrying on his Army career and Chelsy will continue her studies.