Kate Moss has been spotted frolicking topless on a yacht in the South of France.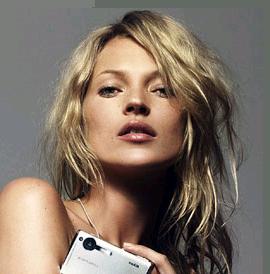 The British supermodel is enjoying an all-girl getaway with her pal Davinia Taylor on the Cote d'Azur, and had no inhibitions about showing off her assets.
A source revealed, "Kate spent much of her time in white bikini bottoms which unfastened at the sides. She later changed into a black and yellow bikini."
The 33-year-old supermodel left her new boyfriend "The Kills" rocker Jamie Hince back in London where he is working on new material.
She dived off the yacht for a topless dip, rode on an inflatable rubber-ring and sunbathed in the baking temperatures.
In the evening, the supermodel and her actress pal went ashore for a meal at top seafood restaurant, Le Sloop. Pete Doherty, the former boyfriend of the British supermodel, spent the weekend in rehab at Wiltshire's Clouds House Clinic.
You could see her picture and the link of her topless photo here
Comments
comments